N.B. Please just go to the lyrics page and read the great words rather than hear the demo, unless you are a professional / producer because it was recorded quickly & VERY ROUGHLY by the song writer himself, who is NOT a singer nor accomplished musician. So If you listen beware 🙂
He has attempted to sing this 'writers-demo' purely to give the professional musicians & singers a GUIDE as to how the song might go. For demo purposes only – has many errors – you have been warned!!! Also the end of the choruses will be big a far higher key with operatic crescendo's rather than the current thrash.

A crowd funding facility will soon be set up – If you wish to donate or learn more please contact us here. Apart from the general rushed nature of the demo, one of the main construction errors to be sorted out when the band and orchestra take over, is that the later part of the choruses should be loud crescendos rather than getting softer as they do on the demo, plus with higher operatic voices, TIMPANI DRUMS, cannon and brass.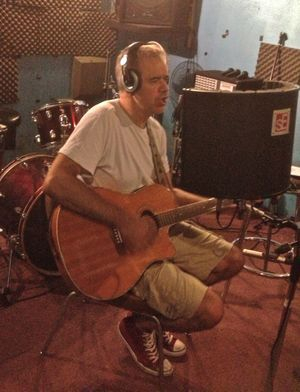 Please contact us if you can help fund the professional arrangement and production or offer helpful advice